CHICKEN
Reverence Farms (Eli Whitney, NC)
If you've ever been tempted to think of chicken as simply a vehicle for sauces, or as something to be overshadowed by the cooking technique- you're in for a grand surprise. Right through the woods you'll find Reverence Farms, in Eli Whitney, who raise our chickens for us. These birds live on pasture and in garden plots, supplementing their all organic diet with bugs, forage, and vegetable scraps. The result is a well-sized bird with great flavor and the integrity that we think a chicken should have.
*Chickens are delivered to us and sold frozen.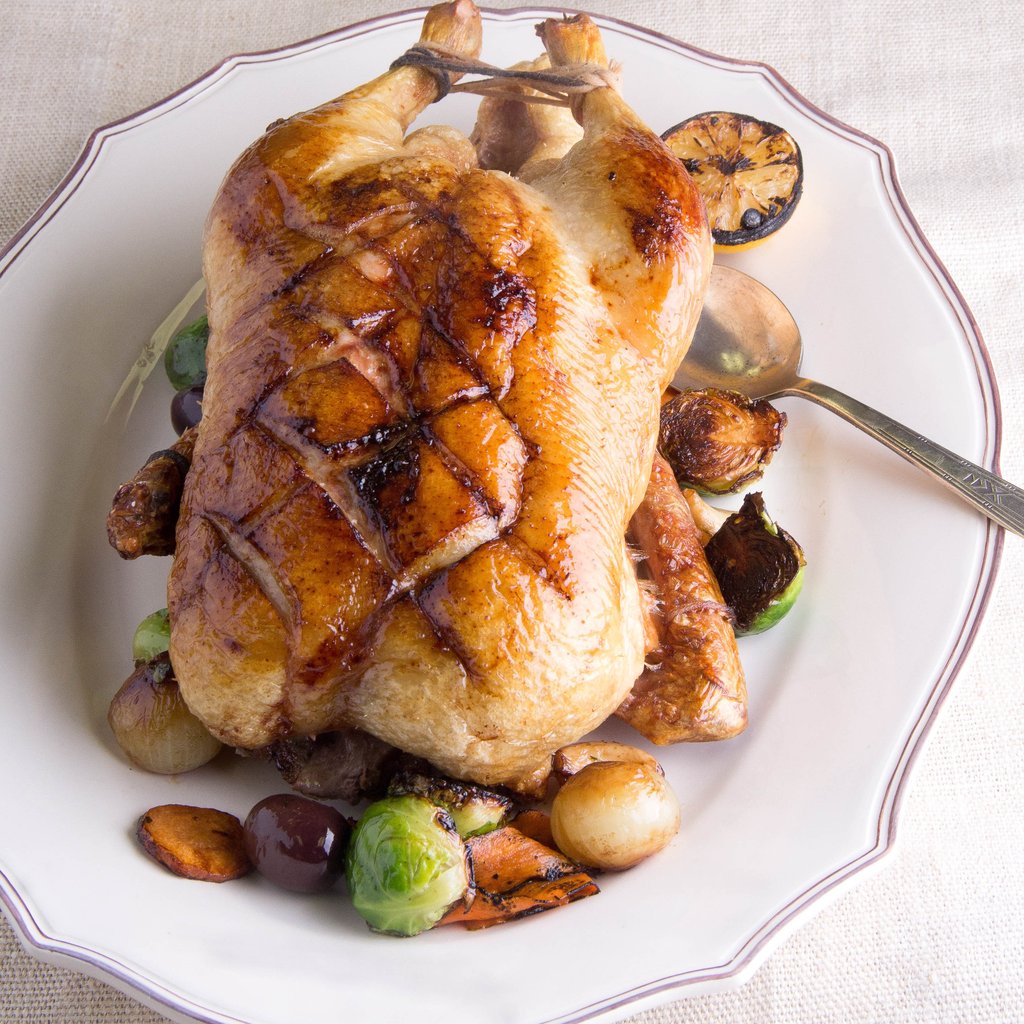 DUCKS
Joyce Farms (Winston Salem, NC)
We also stock whole ducks from Joyce Farms. Their Naked Duck is tender and succulent, with a delicate flavor and genetics that trace back to China's Ming Dynasty. Consistently moist and always delicious, Joyce Farms' Naked Duck is raised with nothing added EVER. That means no growth stimulants, no hormones, no antibiotics or other drugs, no pesticides, and no preservatives EVER. It's the finest all-natural White Pekin duck, pure and simple.
*Ducks are delivered to us and sold frozen.
Seafood
Local's Seafood (Raleigh, NC)
Their mission is simple: sell North Carolina seafood to North Carolinians.
Most North Carolina seafood is shipped up the east coast to northern markets. By creating a market for this seafood inside state lines, they help instill stability and prosperity to our state's fishermen, oyster farmers, shrimpers, fish houses, and processors. Providing access to North Carolina seafood for North Carolina consumers allows residents to directly benefit from their taxpayer-managed fisheries. This increases demand for North Carolina product across the seafood market, incentivizing coastal professionals to sell more product within their home state.
*Seafood (scallops, salmon and other goodies) are delivered to us and sold frozen.
Nearly all of our meat is butchered from whole animals raised on nearby farms. Although we do our best to keep a wide variety of meats in stock, our dedication to whole animals and local farms means that our selection of cuts will vary day to day, week to week and from season to season. To us, this is the fun of eating locally. We encourage our customers to call us or place on online request for special orders. We will do our best to source particular cuts of meat and meet your needs.